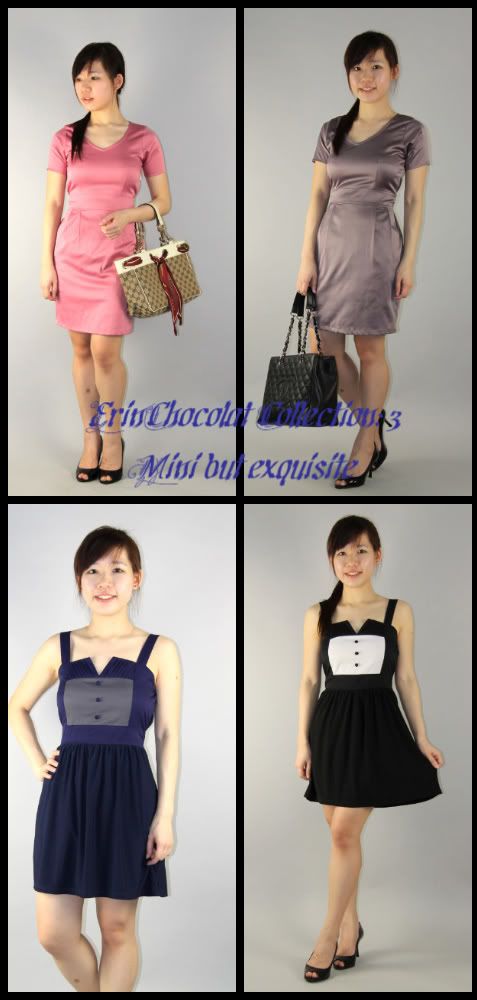 ErinChocolat Collection 3

This collection features two

exclusively self-manufactured

ErinChocolat Label designs that will take you from work to play!

Good news! Thanks to great response and feedback, Vitasence has agreed to sponsor another round of free gift with purchase for EC Collection 3. Nutritive Hair Repair Serum with every purchase of an ErinChocolat Label Dress. Don't miss it again! :)

To Order:
- Please leave down your comments stating the item name, color, quantity, your name and email address.
- Please quote promotional codes together with your username if you are ErinChocolat Facebook Fan,
- Please add
erinchocolat01@gmail.com
to your email contacts so that your invoice will not go into the spam/ junk box.
- We will get back to you within 24hrs. Please make payment within 24hrs after receiving your invoice to avoid being blacklisted. Please only comment if you are confirmed getting the item/s so as to be fair to other buyers.

Postage:
Free normal postage. For registered postage, please add in $2.24 (highly recommended)

Model Stats: 1.58m, UK 6/8


ErinChocolat Label
Exclusively Self-Manufactured


Elegant Work Dress

Available Colors
Silver Plum
Rose Pink
Golden Champagne
*Please state color of choice when commenting

The beauty of this work dress lies in its simple, elegant cutting, that flatters your figure while maintaining your professional edge at the same time. Its simple lines also gives you plenty of versatility in expressing your unique fashion statement. Match it with a blazer for corporate presentation, wear it with pearls for elegant cocktails...the possibilities are simply endless!

PTP: 15" - 16"
Length: 33"
Fits UK 4 - 8

Material: High Quality Satin

Price: $28

Color: Silver Plum

Color: Rose Pink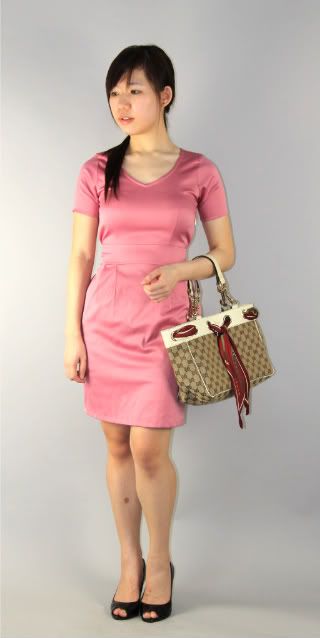 Color: Golden Champagne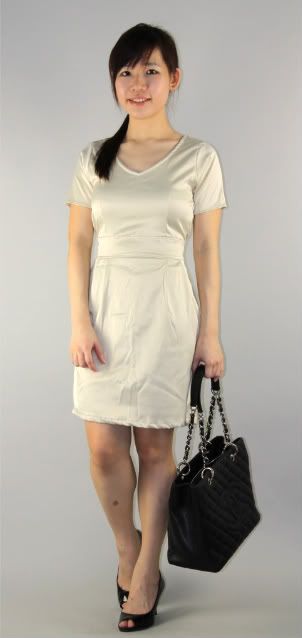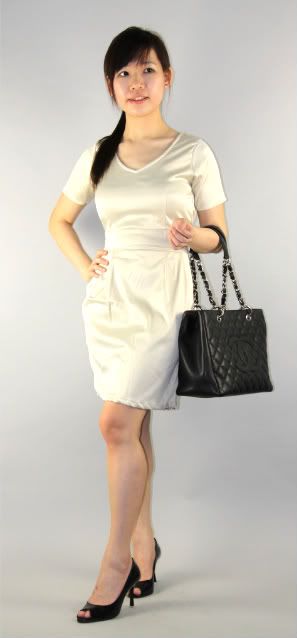 ErinChocolat Label
Exclusively Self-Manufactured
Pinafore Casual Frock
Available Colors
White/Black
Baby Pink/Ivory
Grey/Navy
* Please state color of choice when commenting
Perfect for school or weekends, this casual frock is sweet without being overly so.
PTP: 12.5" - 14"
Length: 25" (Pit down)
Fits: UK 4-8
Material: High Quality Structured Cotton Top and Lycra/Cotton Skirt
Price: $26
Color: White/Black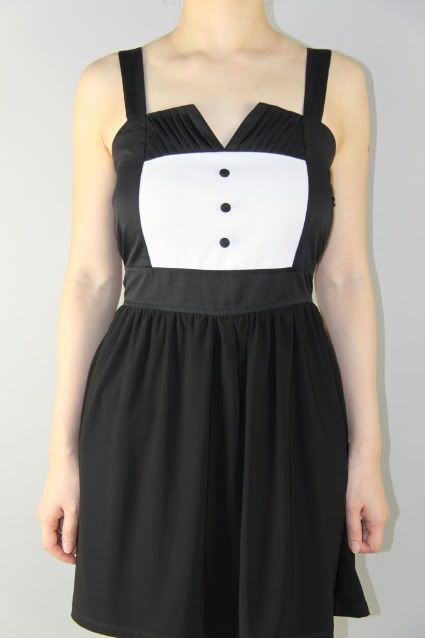 Color: Baby Pink/Ivory (Non-Sheer)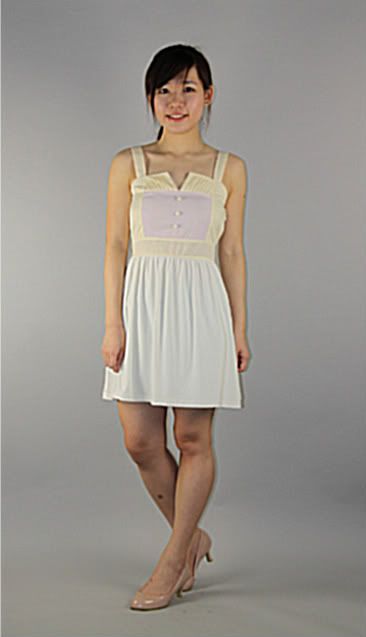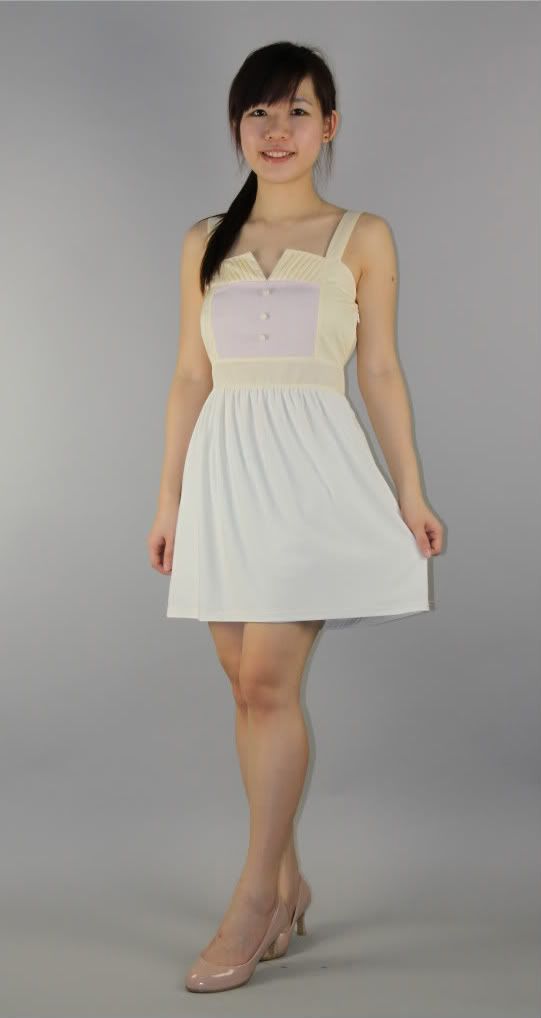 Color: Grey/Navy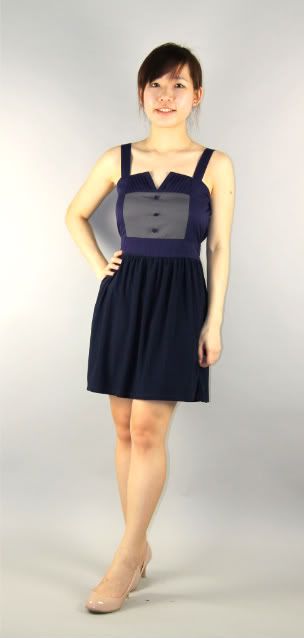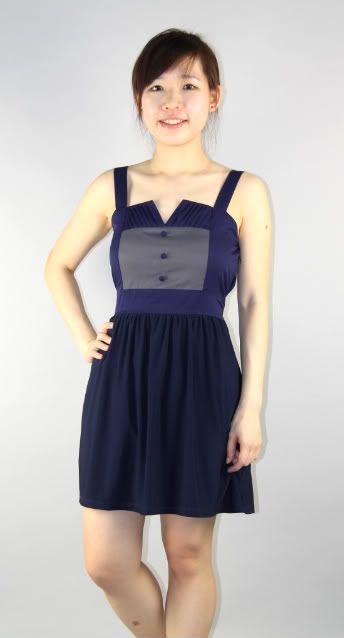 Thank you very much for shopping at ErinChocolat!
Have a blessed day ahead! =)

Love,
ErinChocolat